West London Waste Booking System Replacement
BACKGROUND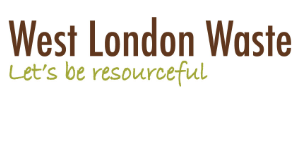 West London Waste Authority (WLWA), established in 1986, is the statutory body that is responsible for the disposal of waste in the London Boroughs of Brent, Ealing, Hounslow, Harrow, Hillingdon, and Richmond upon Thames.
WLWA has been under significant pressure over the past few years to continue disposing of the waste of these 6 boroughs in a cost-effective and environmentally friendly manner, despite the rapidly growing population of London in recent times.
THE CHALLENGE
West London Waste Authority initially adopted a booking system with the intention of dampening the huge pressure the recycling centres were under after the easing of lockdown restrictions following Covid 19. WLWA found a booking solution that did what was required at the time, but as time went on it became clear that incorporating their requirements into a standard booking system wasn't going to work in the long term. Emma Hall, Project Manager at WLWA had this to say, "There were certain elements with this booking system that highlighted it was not fit for purpose" this resulted in "Issues for both the admins and residents" and in addition to this, she went on to add that the booking platform they had at the time was struggling to deal with "the sheer volume of bookings, causing problems".
Due to sustained pressures, issues with their current supplier and the fact that WLWA could see that they could do more with the right system WLWA started to look for a new supplier.
This is where Pentagulls ESB HWRC Booking System came in.
THE SOLUTION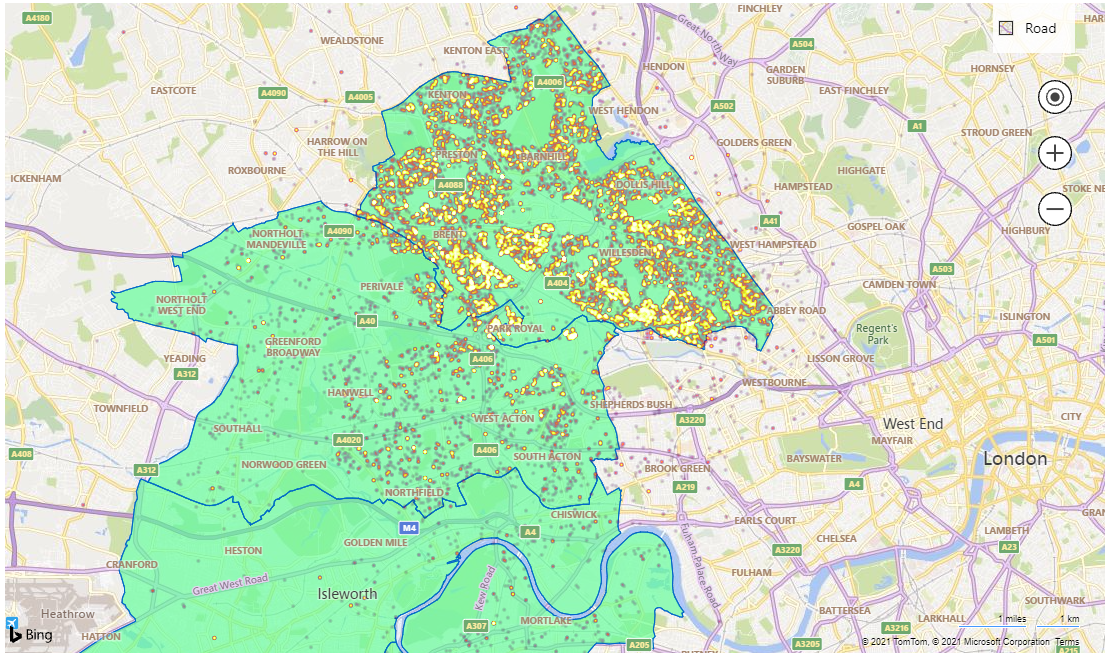 Pentagulls HWRC Booking System provides both the functionality and flexibility needed to meet the demands of WLWA with ease. With the help of our ESB platform, residents in the West London area can make bookings to attend recycling centres in the Boroughs of Brent, Hounslow, Richmond and Ealing. This is supported by Emma who believes that "Pentagull's system has eliminated all of the issues faced due to the previous system with customer bookings now being quick and simple". The solution allows these sites to never be caught out by unexpected demand, as each resident is allocated an available time slot of their choice.
The ESB platform far exceeded the Waste Authority's expectations and is seen as brilliant value for money due to the multiple features that are offered. One of the many useful features are the statistical reports that provide a visual representation of site data, outlining the popularity of sites and the most common waste types brought on site by residents. Emma has outlined that the "data dashboard and reporting functions are reliable and easy to use for staff".
In addition to this West London Waste Authority have sites; Brent and Richmond upon Thames which fall under the Ultra-Low Emission Zone (ULEZ). Emma added that our reporting functions have "assisted in helping WLWA monitor carbon emissions to baseline trends and tie in with the carbon action plan". Pentagull's DVLA lookup has been a huge help to the authority by providing information on vehicle emissions and when this is tied in with where a resident has travelled from, and which site they have travelled to, they are now able to calculate the carbon footprint of the journey.
To go beyond expectations even further, a vehicle registration blocklist functionality was also integrated, allowing site staff to refuse access to problematic customers. Due to this, Emma believes that Pentagull have "listened to feedback and made improvements to create a booking system that fits our purpose".
THE BENEFITS
THE BENEFITS:
Substantial savings on manual administration
Data captured at point of booking enabling authorities to evidence trends and improve resourcing at sites.
Ability to close sites and change opening hours with ease.
Address lock to ensure only residents in the area can access the sites.
Hire vehicle support
Allows several different types of vehicles on site with specific vehicles taking up more booking slots (e.g. vans)
Ability to block nuisance customers
THE FUTURE
Looking forwards to the future, we believe that our can-do attitude and tendency to continuously go above and beyond for our customers will help further improve the relationship with the West London Waste Authority. With the initial product work completed, we believe that solid foundations have been put in place to further improve our already successful HWRC Booking System with WLWA.
Emma is just as optimistic about the future with Pentagull, stating that "although the original purpose of the booking system was to ease pressures through COVID-19, WLWA envision the booking system evidencing and supporting future system changes to improve resourcing and efficiencies". One of these future system changes is the integration of ANPR to the sites, which Emma believes "will bring about additional positive changes".
In addition to this, the data from Pentagull's reporting will continue to help inform policy changes that will hopefully further assist in underpinning WLWA's green credentials.
Proving the versatility of the ESB platform, easy to deploy products
See our extensive range of products all built on our own ESB platform, versatile enough to cope with any problem needing an IT solution. Proven out of the box products built to solve your business problems.
Learn More >>