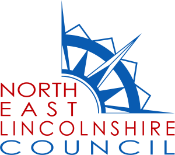 Customer: North East Lincolnshire
Website: https://www.nelincs.gov.uk
Sector: Public Sector 
 
Platform: ESB Digital Platform 
 
Modules:
Address management via LLPG/NLPG

Document management

Records Management

Case Management

Workflow

Mobile Working
North East Lincolnshire Anti Social Behaviour System
Customer Background
North East Lincolnshire had been recording incidences of Anti-Social Behaviour, Community Protection Warnings and Fixed Penalty Notices on a series of spreadsheets. This led to information being disjointed, potentially awkward to access and to a degree insecure as the information could easily be deleted in error.
The authority recognised a need to coordinate their information that would allow not only access by the various internal users such as Safer and Stronger Communities, the Anti-Social Behaviour Team and Community Services but that would also allow access by external Partners.
This would facilitate a joined-up approach to all anti-social behaviour especially in the light of the Fiona Pilkington case where:
"In a well-publicised report regarding the suicide of Fiona Pilkington the Independent Police Complaints Commission found that Leicestershire police had repeatedly missed opportunities to identify the Pilkington's as vulnerable, failing to link individual reports of anti-social behavior as part of a wider campaign of harassment."
Business Needs
North East Lincolnshire Council recognised a need to set up a 'One case management system for Anti-Social Behaviour and Community Protection Notices / Community Protection Warnings (CPN) and Fixed Penalty Notices (FPN) issued.' They needed to be able to manage and track incidents of Anti-Social Behaviour and manage any payments resulting from FPN's
They needed to have defined access rights and levels of authority across groups and individuals which would be essential in maintaining data security and effective case management and was therefore a key requirement.
The ability to work more closely with external partners including the Police, Humberside Fire & Rescue and Shoreline Housing Partnership.
Solution and Delivery
The solution was to implement Pentagull's ASBRAC software which has been developed for Local Authority use to record and manage any details appertaining to Anti-Social Behaviour. The system not only allows for managing and tracking individual cases but also managing ongoing cases, linking cases thereby managing repeat offenders especially in light of the Pilkington case.
The platform on which the system had been built meant that any requirements specific to North East Lincolnshire could be readily added and easily adapted to match the specific processes of the council.
Pentagull worked closely with the team at North East Lincolnshire to get the application up and running within the specified timelines, this was achieved by a combination of on and offsite working.
Benefits
Joined up working for both internal council users and external partner agency users of the application
An easy to learn and use system
Ability to monitor ongoing cases
Ability to monitor payment of fines
Reporting capabilities
GDPR compliant
User Comments
Paul Condon Anti-Social Behaviour Co-ordinator and project lead:
"Pentagull were a breath of fresh air".
"We are extremely impressed with the system which was tweaked for our needs, the support is excellent and we will usually get a response from the company in the same day as any request to them, usually with a resolution of any issues raised there and then"
More Case Studies >>
Proving the versatility of the ESB platform, easy to deploy products
See our extensive range of products all built on our own ESB platform, versatile enough to cope with any problem needing an IT solution. Proven out of the box products built to solve your business problems.
Learn More >>