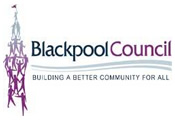 Customer: Blackpool Council
Website: www.blackpool.gov.uk
Sector: Public Sector
 
Platform: ESB Digital Platform
 
Modules:
Address management via LLPG/NLPG
Document management
Records Management
Case Management
Workflow
Mobile Working
Kiosk 
 
Fleet Management & Transport Solutions in Blackpool
Customer Background
 
Integrated Transport and CVMU (Central Vehicle Maintenance Unit) is within the Community & Environmental Services Directorate of Blackpool Council and provides a range of services specifically around Fleet Management and Transport. Alongside these systems were over 30 spreadsheets and small databases required to help the teams capture data to their requirements.
 
Business Needs
 
The current systems were extremely slow and were not user friendly, the following issues were identified:
Not easy to access – number of steps, labelling of the system is not intuitive
Too many unnecessary fields on the system
Slow loading of screens
Lots of unnecessary screens to navigate
Invoicing is very difficult and time-consuming
Low productivity with the system
Lots of paper produced around the job cards for the mechanics
EMS passenger transport system not currently fit for purpose
Route planning is currently done on a manual basis
Solution and Delivery
After a few initial scoping meetings, the ESB Digital Platform was identified as a replacement for the two main systems that were being used for Fleet Management and Children's transport plus all the spreadsheets and databases that had grown over time. Using the design principles set out below each process was systematically configured on the ESB Digital Platform using a pragmatic agile development method that works by configuring the system to meet the requirements, training the team on how to use it, testing with real data and it is only signed off as accepted once it works from the Council's perspective.
The main design principles of the new system emerged after studying the work were:
A system that matches Blackpool Council's needs both today and tomorrow
An intuitive system
Less screens to navigate
Quicker loading screens
User friendly screens that are easy to navigate
Improving the invoicing sub-system, in particular integration with corporate financial system
Improving the route scheduling aspect of the system to allow some semi-automation of matching pupil's requirements to vehicle features
Improve the job card sub system to reduce the paper handling
Ability to see what has been scheduled in via a dashboard type screen
Reporting – required by service for internal management as well as some statutory reports
Need to be able to produce information for traffic commissioner 
This led to a number of other areas being included and being developed in exactly the same way ie: working in a small team with a service lead and key operational staff. The following areas have now all been implemented with Stock Control being ready in early 2018:
Adult Transport
Rideability - Dial A Ride
SEN – Transport and Bus Pass
Fuelling integration – with Odyssey Fuel Management System
The solution is fully supported and delivered as a whole service thus ensuring that any issues are easily reported and dealt with.
Benefits
Processing speed a lot quicker than what staff were used to
Very easy to navigate
It only contains information that is actually needed
Overall much more cost effective
User Comments
"We were struggling to use the existing systems and we were not able to easily and effectively use the systems to provide accurate, timely and complete management information." Lynne Rowbottom, Transport Manager
"It's easier and quicker and the staff love it!" Lynne Rowbottom, Transport Manager
"Easy, effective, efficient and simple." Shaun Louth, Team Leader - Integrated Transport & CVMU
"Our workload is much easier to handle and turnaround time has been significantly reduced."  Kirsty Barker, Team Leader - Integrated Transport & CVMU"
More Case Studies >>
Proving the versatility of the ESB platform, easy to deploy products
See our extensive range of products all built on our own ESB platform, versatile enough to cope with any problem needing an IT solution. Proven out of the box products built to solve your business problems.
Learn More >>