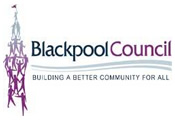 Customer: Blackpool Council
Website: https://www.blackpool.gov.uk
Sector: Public Sector 
 
Platform: ESB Digital Platform 
 
Modules:
Address management via LLPG/NLPG

Document management

Records Management

Case Management

Workflow
Blackpool Council Blue Badges System
Customer Background
Blackpool Council required a new one stop shop for managing their blue badge application process following the impending arrival of the new Department for Transport system. The new system needed to be procured and implemented in a tight timescale.
Business Needs
The new system needed to manage all aspects of the Councils Blue badge requirements. It is required to pull down new applications and then manage them through the whole workflow.
It needed to be able as a minimum to provide
Integration with the new DfT application service / API's
Automatically download new applications (including supporting evidence)
Automated case creation from application retrieval
Powerful and flexible workflow capability
A complete managed service via the Cloud
Flexible, iterative and rapid business deployment method
Full configuration by the customer without the need for any in-depth programming skills
Medical Assessment Management 
GDPR compliance via the use of our inbuilt GDPR module
Solution and Delivery
The solution was worked on jointly between Blackpool and Pentagull to get a product that did exactly what the council wanted and needed to do. The product was rapidly developed from scratch on our ESB platform which allowed us to leverage its already significant resources which enabled s to turn around a new process in such a short timescale.
Benefits
Enables digital transformation
Significant savings in time taken to process transactions and cases
Comprehensive case management
A system capable of growing and changing easily to meet future needs
Allowing customers to transact at a time that suits them
Improved customer service
Reduction in paperwork
User Comments
We collaborated closely with Pentagull to create a Blue Badge system that really worked for us. They delivered exactly what we wanted and needed, working to an extremely tight deadline our system was operational in early February in time for the new DfT system going live.
More Case Studies >>
Proving the versatility of the ESB platform, easy to deploy products
See our extensive range of products all built on our own ESB platform, versatile enough to cope with any problem needing an IT solution. Proven out of the box products built to solve your business problems.
Learn More >>