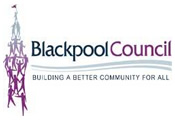 Blackpool Streetscene Transformation Project
Customer Background
Street Scene was a new service that came together from combining a number of other services within Blackpool Council. These consisted of Highways (Inspection, Maintenance and Enforcement), Waste (Commercial and Domestic), Street Cleansing and the Neighbourhood action team. They used two main IT systems, an in-house written standalone complaints system and a highways management system procured from the local government software market. Alongside these systems were over 30 spreadsheets and small databases required to help the teams capture data to their requirements.
Business Needs
The new service was brought together so the Council could have a holistic service view of the street and it was soon realised that the current systems had a number of limitations:
Standalone information systems with no workflow
Double typing due to no integration
No geocoding which meant lack of spatial data
Difficult to get meaningful data from the systems
Expensive licensing
Work still being given out from printed daily job sheets
Large overhead of administration managing the work
Teams working with separate sets of data with no understanding what other teams were doing
Teams reporting in/out of the main office at least twice a day
Solution and Delivery
After an initial scoping meeting the ESB platform was identified to replace the two main systems and all the spreadsheets and databases. Using the design principles set out below each process was systematically configured on the ESB platform. The ESB Business Rules engine was used to make decisions in the work flow to eliminate batching and queuing. The Street Scene teams were able to test and refine the system working within their normal environments supported by the Pentagull team.
The main design principles of the new system emerged after studying the work.
Sustainability – needs to be flexible and configurable by the service
Mobile – work needs to be moved in real time to the right person to do the work
Accessibility – data needed to be presented so easily accessible
Geographical Information – all enquires or inspections to be map based
Electronic – all processes to be completely electronic
Interoperability – capable to interface to other systems
Benefits
Reduced end-to-end times on all work processes
More repairs to the Blackpool Network
Over £500k savings on administration of the work
Software Licence costs reduced by 300%
Real time accurate data that assist management to make better decisions
User Comments
"The communication between developer and end-user was second to none." Paul Taylor, Assistant Director of Property and Street Scene
"The difference to how the service now operates compared to before we had ESB is phenomenal, not only are we able to do so much more we are doing it much quicker as well." Jez Evans, Street Scene Manager
 "We were looking for a technological solution that captured a request for service, collated the requests, issued jobs to the front-line workforce and enabled each change in job status to be logged and monitored and provided accurate, timely and complete management information." Paul Taylor, Assistant Director of Property and Street Scene
More Case Studies >>
Proving the versatility of the ESB platform, easy to deploy products
See our extensive range of products all built on our own ESB platform, versatile enough to cope with any problem needing an IT solution. Proven out of the box products built to solve your business problems.
Learn More >>