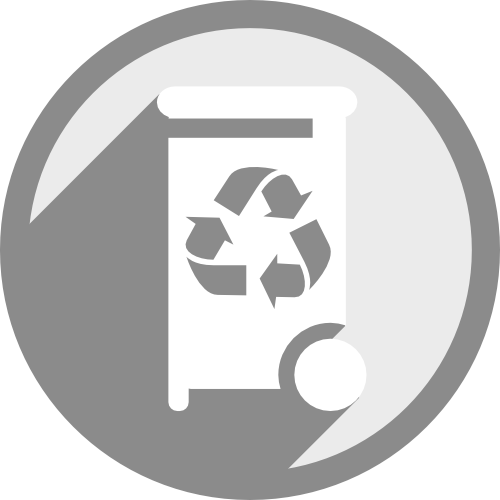 ESB HWRC Bookings
ESB HWRC Booking is a cloud software service that allows your organisation to effectively manage access to your HWRC sites.  Our booking service allows for an unlimited number of HWRC sites to be managed through the service with the ability to manage waste streams and different vehicle types at the point of booking.
The service is designed to be customer self-service orientated with users able to book slots and cancel all without needing to impact on officer's time. This allows officers to give their time utilising the back-office system to add and amend bookings for members of the public who do not have access to the web booking form. This is handled all within one ESB installation. The booking form itself offers unrivalled levels of flexibility allowing you to customise the form to meet your own requirements.
In the back office we supply you with a range of reports and dashboards to offer you access to data to enable a level of service analysis that just would not have been possible without the booking system in place. This enables you to manage your sites with a newfound level of knowledge, reallocating resources with data to back up your decisions at the touch of a button.
Features:
Online booking and cancellation facility
Flexible booking schedules to allow sites to all operate individual opening hours
Variable slot numbers to allow bigger sites to take more vehicles and vice versa
Automatic notifications to the customer via email and *text message
Reminder emails sent at a predefined interval before the booking
Bulk cancellation module for shutting sites at short notice
Manage access to resources to allow for opening hours to be amended easily and quickly
Automated customisable workflow through the organisation
Ability to allow hire vehicles on site
Ability to allow different classifications of vehicles on site with different vehicles using more bookings slots e.g. vans
Recording of waste streams being deposited
Data management module for GDPR compliance
Built in reporting services
Data extraction to familiar MS Office application formats
Bilingual customer form
Online registration checker for validating bookings
Address lock to ensure only your residents are utilising your sites
Blacklist functionality to stop bookings from vehicles who should not access sites
Site bookings module to allow sites to checking vehicles easily and quickly
Ward information and spatial information automatically logged to allow special analysis and ward reporting
Benefits:
Huge time saving on manual administration, on average in the first month alone your system will save you more that it costs to run for the first year
Reduction in the number of unauthorised vehicles entering the site leading to greater cost savings for the authority as unauthorised waste will not need to be disposed of
Reduction in staffing costs, no need to staff queues as people arrive in their designated time slots
More efficient running of sites, with more data on which sites are busy and when you can reallocate resources more effectively
Never be caught out by a rush at any of your sites again, with a booking system in place you will never suffer from unexpected demand
Ability to close sites and change opening hours easily and quickly. With a booking system in place closed dates and times are not offered out to residents in the first place so no one will turn up to a closed site
You can access our HWRC demo which is hosted on our fictitious Penforth Council website via this link.
More Products >>
PROVING THE VERSATILITY OF THE ESB PLATFORM, EASY TO DEPLOY PRODUCTS
But don't take our word for it, take a look at some of our case studies and see what our customers have to say.
Learn More >>